The Journal is available in both print
proxxon db250 extension bed list
digital editions. You could drill a hole
proxxon db250 extension bed list
the center and use a center in your headstock and clamp up the chuck or better yet turn it with a dog on a faceplate. Insert image from URL. I use my 3 jay chuck most of the time but when I have a kist that is not symetrical I use my 4 jaw chuck. Simple often wins -- just a little plain practical thinking needed! One thing I found is that the bed wasn't long enough for some of the booms and masts I was working on. NO extesion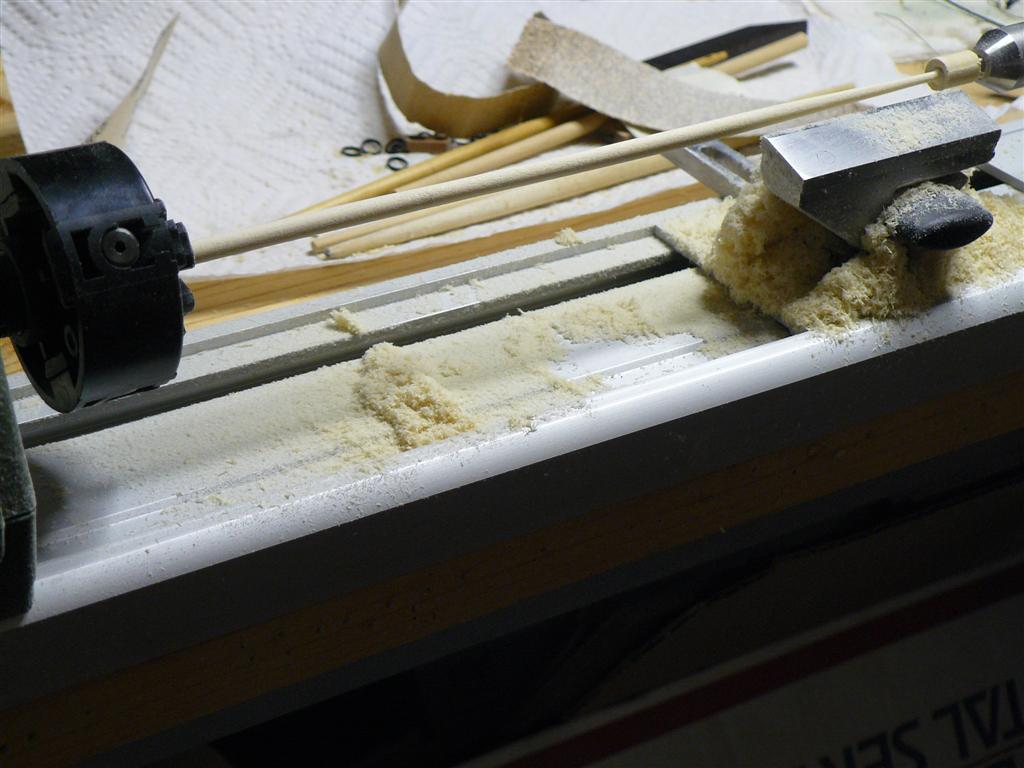 Adding final touches with paint to your work piece at lower speeds - easily done through the electronic speed control! California Residents Prop 65 Information.
Service Info. Users Guide. Parts Diagram. Ideal for turning pens or dollhouse items such as cups, plates, pots, vases and columns. Thousands of classical model building items may be turned with ease. Product Details. Tailstock with live center. Two year warranty Technical Data. Maximum power.
Distance Between Centers. The Sherline ones are quite good and come with different threads in the back, so you may find one to fit your lathe. Thanks for the correction re. I believe you are right also about being a centric 4-jaw chuck, something the Proxxon is not. And, I bought the Proxxon specifically for square stock.
I've needed a lathe for a long time for several reasons. Concerning mini machines I have one thought. If you have room A bigger machine is usually better in my experience. Still does the tiny stuff and usually better as I understand it.
I'll probably end up with a mini too though due to cost. Unless I find a good larger used one. My God, what are you going to do with such a huge lathe, turning soup dishes?
What modellers need e. And remember: you can wood on a metal lathe, but not the other way around. If you only have money and space for one lathe, get a metal one, though they are a bit more expensive.
My machinery experience is with really really BIG stuff. Probably one of the "littler things" I would have machined is re-machine the face of a two tonne valve. So something this little is almost microscopic to me anyway.. So basically that size lathe - even though called a mini - would be way to big to turn tiny stuff? I originally thought I would get the metal lathe - for flexibility - but there are so many choices and I keep reading reviews and reading here and I just cant make up my mind which one to go for.
My Turncrafter Pro Midi Lathe is 18" between centers without the extension bed. But I've found that doing really small stuff on it is not satisfactory - that's why I bought the mini lathe - Proxxon DB In a nutshell, the original rest was rough aluminum and tended to hang up the shaping tool as you moved it along the rest. With the 4-jaw chuck in place I've now completed two of the spars for the Anchor Hoy.
I have a couple pictures below showing the driver and gaff being turned on the DB The only feature I'm not keen on with this chuck is that it is NOT self-centering, so you have to fiddle with the 4 adjustments to get the stock centered properly on it without wobble. The driver, being longer than the lathe, was done by turning one half and then reversing the stock thru the lathe and turning the second half of the piece. That's a nice feature of this tool.
I will probably turn the main topmast and Spencer Mast on this lathe and the lower main mast on my Turncrafter Pro due to it's length; although, I may opt to do all using this tool if I can do so. The purpose of an independent 4-jaw chuck is to very precisely center stuff, round or square, to the point you want to have it on. So this is not defect due to low price, but intentional. It is tedious to center stuff, e. Seriously though, it is time-consuming to have to adjust each jaw - that's all that I'm talking about - we're not building "nookuor" weapons here as Jimmy Carter used to say!
It weighs an obscene amount and sits in my workshop like a huge beast. However, it turns masts and spars fantastically. No vibration means very clean work every time. I use my 3 jay chuck most of the time but when I have a part that is not symetrical I use my 4 jaw chuck.
It can be a pain to adjust but once you do the part will be perfectly centered and safer and easier to work with. My last weeks efforts were in vain - I managed to chew up two pieces of wood in attempts to turn the topmast. I've got a new small honing stone I am going to use tomorrow night to sharpen all the tools and make sure that isn't the cause of the problem. I think the other more important cause is - ME and my lack of having any formal training on lathes other than what I've read and attempted on my own.
Having said that, I find that even one or two sessions, classes, or whatever you want to call it, under experienced proctoring is very beneficial to me. One of the things you might do is find a way to stabalize the wood. I've read through this topic and found it very interesting and informative. I purchased one of the Proxxon DB's a few months ago and ran into some of the same issues as have been adddressed here.
One thing I found is that the bed wasn't long enough for some of the booms and masts I was working on. Somewhere within this topic I came across a comment about getting a bed to use as an extention.
I checked the user manual for the lathe and found that you have to write to Proxxon to purchase replacement parts. I did so and received the bed within a few days. The fun part was aligning the two beds.
I had to sand down one end and add a little shim to the other to get it flat across the seam between the two beds. Other than that I came out very nice and I can now turn some very long pieces. I decided to set up the board I have it mounted to for clamping in a ShopMate. This way I don't have the lathe permanently consuming a long section of my workbench and I can set it up just about anywhere I want for use. Thanks for all the useful information. The extra board on the underside to the right of the clamping board is there for additional support and keeps the entire unit from tipping if clamped to a workbench.
When assembling the DB and extension bed you have to make sure that the two beds align, otherwise the tailstock and tool support will not slide back and forth across the entire length.
Work pieces are secured by means of collets 1 each of 2 - 3 - 4 - 6 - 8 and 10mm are included. Video DB Independent four jaw chuck for the DB With individually adjustable jaws.
Used to clamp asymmetrical pieces such as rectangles. The reversible jaws clamp from 1. The DB headstock spindle of thread M16 x 1 screws directly into the chuck. Made from steel and offering 1. The chuck has a M16 x 1 thread for fitting directly to the DB headstock spindle. Five piece HSS chisel set A high quality set with the most frequently used turning tools: gouge, skew, parting tool, beading tool and scraper.
Neatly packed in a wooden box. Drill chuck with sliding sleeve for the tailstock of the DB Clamps up to 5mm. Is inserted on the spot of the rotating back centre.